Ryan's Story
Ryan Wagner was born on January 7, 1997 at the QEII Hospital in Grande Prairie. He was the light and the joy of his parent's lives. All was going well until May of that year, when Ryan developed an all over body rash and stopped growing. At this time his parents started the arduous task of advocating for their son. They knew something was wrong, but did not know what. In July, after an admittance to the University of Alberta Hospital (UofA), Ryan was diagnosed with a very rare genetic immune disorder called Severe Combined Immune Deficiency, or SCID. Some people recognize it as Bubble Boy Disease. Ryan's immune system was attacking and killing him instead of protecting him. At the time, the only "cure" was a Bone Marrow Transplant ~ BMT.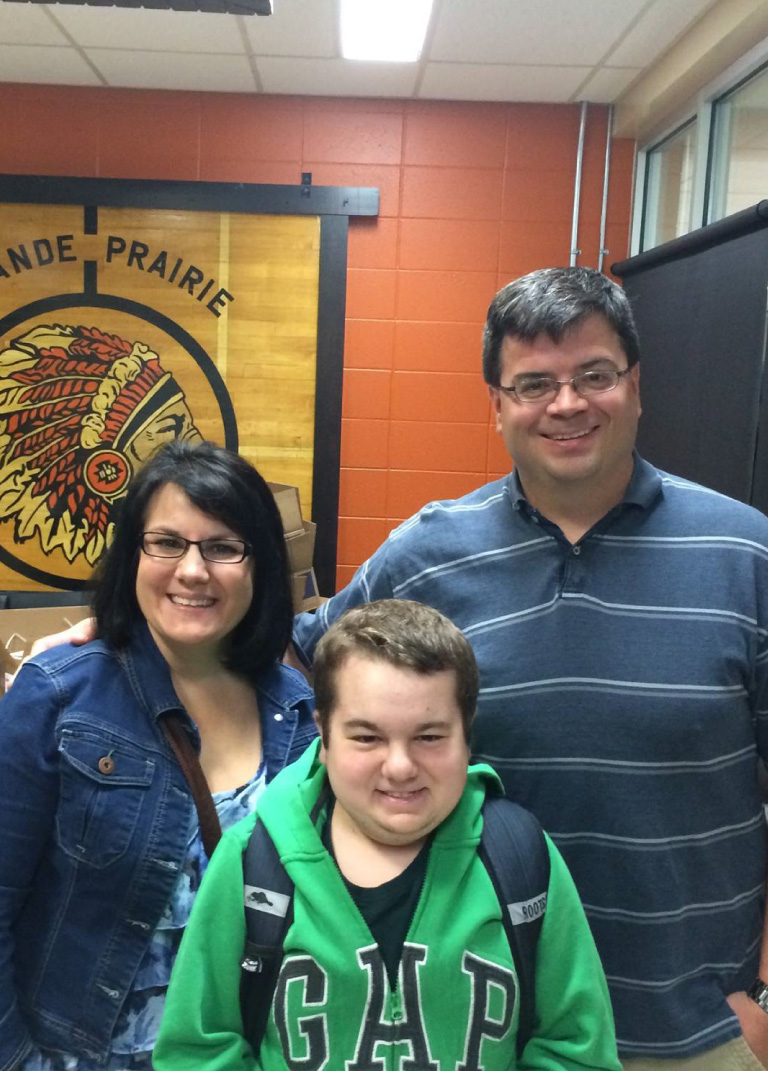 Treatment
After a month long stay at the UofA Hospital, Ryan was medically evacuated to The Hospital for Sick Children in Toronto after a brief stay at the Alberta Children's Hospital, in Calgary.
At Sick Kids Ryan would live in a very strict isolation room for 14 very long months. His parents had to gown up like surgeons in order to protect Ryan from viruses and bacteria, things his body could not fight off. They wore sterile gowns, shoe covers, hair covers, sterile gloves and masks after scrubbing up for two minutes. Ryan was restricted to his room only with no visitors other than the hospital staff and his parents during the day taking care of him. They could not sleep or eat in his room. Ryan could not have anything plush, like stuffed animals, or any fruit, vegetables, or flowers in his room.
February 9, 1998 Ryan had his first BMT after a ten day course of chemotherapy to kill off his bone marrow to make way for new marrow. His donor was, at the time, a stranger from Germany, who has now become family. Unfortunately in April it was discovered his BMT had failed and his SCID was back. Ryan went on to have a second BMT with "backup" bone marrow the hospital had stored. The Doctors knew they had to aggressively treat him to kill off all of his bone marrow as they do not know why the first BMT failed. Ryan became the first and only person with SCID, to date, to be treated with full body radiation and chemotherapy. This would guarantee success.
Ryan's Life
September, 1998 Ryan went home as a toddler. He was still on home isolation with strict rules. He could not be in places where several people were. He could not interact with children. Any visitors had to be healthy ~ no infections like colds or flu. Life continued this way until Ryan was cleared to be around other people and he started preschool.
Ryan travelled back and forth to Sick Kids bi-annually to make sure his new immune system was doing its job of protecting him. He also saw many specialists in Edmonton which his family travelled to and from, spending many nights in hotels and many days on the road. Ryan was a healthy, typical child growing up. He enjoyed writing fictional stories, spending time with his family and yearly vacations, where lifetimes of memories were made. Ryan had a very witty, unassuming sense of humor. He loved paleontology and everything Marvel, especially Spiderman and the rest of the Superheroes. This is very fitting as he was a Superhero in life, to many. Ryan graduated from the Grande Prairie Composite High School in 2015. He enjoyed school and learning his whole life. Ryan was working full time at the Philip J. Currie Dinosaur Museum before wanting to continue his education at Grande Prairie Regional College.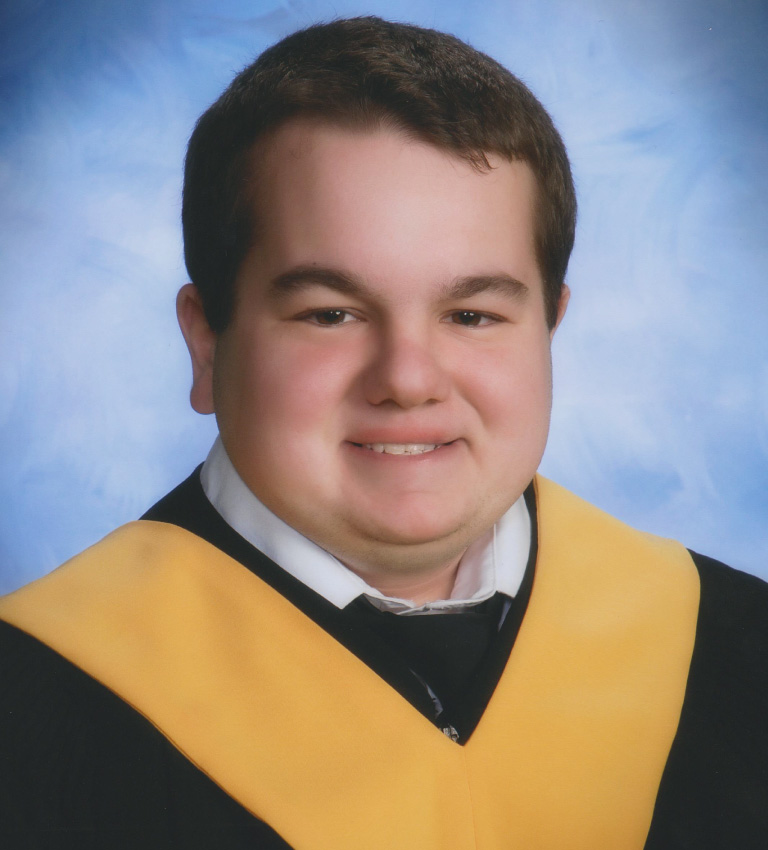 Legacy
Unfortunately in August 2016 Ryan was diagnosed with Hodgkin's Lymphoma. At the age of 19, Ryan passed away at the UofA Hospital on November 3, 2016. Ryan touched many, many peoples' lives just by being himself. A very humble, mild and unpretentious young man, he was very shy and timid but made a mark in astonishing ways on many people lives. He always persevered and continued to be a ray of sunshine even though life dealt him a bad hand. He had strength and determination to live each day to the fullest and did so with great character and grace.
Ryan will always be deeply loved and missed beyond measure by his parents, Dean and Donna, and his younger brother, Evan.
Ryan Wagner Memorial Award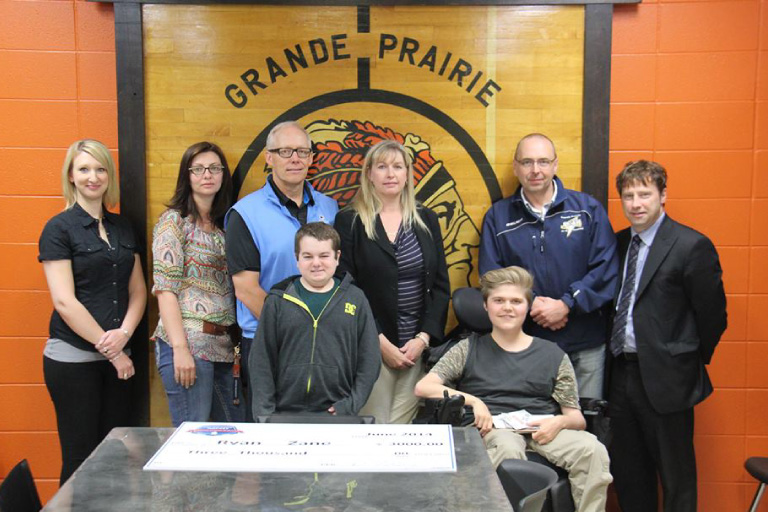 The 3D Children's Society is extremely proud and honored to present the Ryan Wagner Memorial Award annually to the school that best exemplifies the award criteria as outlined below for the 3D Charity Hockey and Soccer Tournament. All school raised funds will be given to students dealing with serious medical concerns in the Peace Wapiti Public School Division, Grande Prairie Catholic School Division, and Grande Prairie Public School Division.
Award Criteria
The school that will be selected for the Ryan Wagner Memorial Award will be the school that best exemplifies the following criteria: 
Has the highest percentage of participants in the tournament per school population.

Completes 3D fundraising within their school, outside of individual student sponsorship, and tags 3D Children's Society on Facebook during their fundraising and awareness initiatives.

Amount of sportsmanship nominations from other schools based on interactions at the tournament.
The 3D Children's Society board will meet following the event and select a winner following the criteria guidelines above. Award presentation to follow.
Award Winners
Congratulations to the winner of the 2022 Ryan Wagner Memorial Award. Our sincere thank-you to the students, parents, and staff of Whispering Ridge Community School.